Date of Occurrence: March 16, 2014
Location: Nabi Uthman, Lebanon
Event: Suicide Bomb
Fatalities: 2
Injuries/Displaced: 14
A speeding car raised concern among a number of local men near Nabi Uthman, Lebanon and they followed the vehicle.  When it stopped, the bomb went off.  The bomb was estimated to weigh roughly  120 kg (265 lb)  This is the latest in a series of deadly attacks and came shortly after the Syrian army captured the town of Yabroud, Syria near the Lebanese border.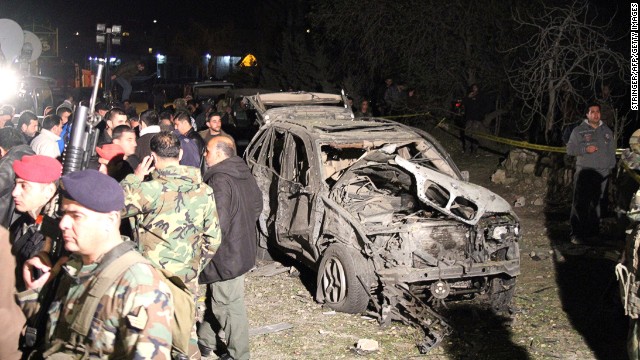 Source:
Date of Occurrence: March 13, 2014
Location: Rawah, Iraq
Event: Car Bomb
Fatalities: 4
Injuries/Displaced: unknown
A suicide bomber rammed his car into a checkpoint on a bridge before detonating a car bomb in the town of Rawah, Iraq (175 miles north of Baghdad).  This is just the latest attack in clashes between government security forces and Sunni tribal militia since that has been ongoing since last December.
Source:
Date of Occurrence: March 12, 2014
Location: Kandahar, Afghanistan
Event: Suicide Bomber Foiled
Fatalities: 1
Injuries/Displaced:
A suicide bomber was killed before he could attack the Indian consulate in Kandahar. The bomber was able to gain gain entry to a street that housed Indian and Iranian consulates. Security forces killed the intruder before the suicide vest could be detonated.
Source:
NDTV