Did you know… even if your building meets the required standoff distance, hardening measures are still most likely required to provide protection to occupants.
Required (or recommended) standoff distances (the distance between your structure and your protected perimeter) are developed by governments and agencies based on their analysis of the most likely threats that might be used against their facilities, the level of risk that is acceptable to their organization, and their ability to cost effectively harden their structures to the blast loads from an explosion at the prescribed standoff distance.
If you are involved in security planning and implementation for your facility, I recommend that you gather as much information as possible about the background of the prescribed standoff distances. Some of the information may not be available due to security concerns, but even a little information can help you better protect the people under your care.
• What vehicle or package size is the standoff distance based on?
This information can help you make decisions regarding physical protection, screening and surveillance in and around your building.
• Has your facility been designed or retrofitted to mitigate the effects of an explosion at the required standoff distance?
Standoff distance alone is rarely sufficient to offer adequate protection. Regularly designed buildings, while adequate for their original design intent, are not capable of providing protection against explosive forces.
• What level of protection is your building expected to provide based on the assumed charge size at the required standoff distance?
Even when buildings are designed to mitigate blast effects, they are not designed as bunkers, rather they are designed to provide a specific level of protection to the occupants. It can be important to know what level of protection was included in the design and what that means for sheltering in place, evacuation and other operational considerations.
• What building hardening measures, if any, were assumed to be implemented when the required standoff distance was decided upon?
Standoff distances are not developed in a vacuum and they often assume that certain blast mitigating measures are implemented (such as the installation of blast resistant windows or anti-shatter film). In order to get the intended benefit of the required standoff distance, it will be important to make sure that all the assumed mitigation measures are in place.
ASIS International will be presenting the second annual ASIS Middle East Security Conference in Bahrain, February 20 – 22 2011.  Stone Security Engineering is looking forward to attending this conference, both to share information with the security community (look for Hollice Stone on the speakers list!) and to learn from professionals working in the Middle East.   Check out the conference website for more information:  http://bit.ly/cEvKhE.
Stone Security Engineering, PC is pleased to announce the arrival of our newest Project Manager:  Arturo Montalva, P.E.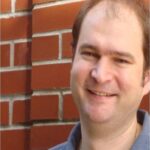 Mr. Montalva is a licensed professional engineer with a background in mechanical/structural engineering and in-depth expertise in the area of linear and non-linear structural dynamics. He specializes in the areas of blast and structural analysis and design, progressive collapse analysis, and finite element analysis.
Mr. Montalva is experienced in DoD ATFP Minimum projects, DoD projects involving higher threats and levels of protection, new and retrofit GSA Federal Building and Courthouse design and analysis, blast vulnerability assessments for child care centers and California state courthouses, new Airport control tower design, progressive collapse analysis for GSA and DoD facilities, and peer review of blast analysis for an international non-governmental headquarters.
Mr. Montalva is well versed in DoD governing documents such as the UFC 4-010-01 DoD Antiterrorism Standards for Buildings, UFC 4-023-03 Design of Buildings to Resist Progressive Collapse, and the UFC 3-340-02 Structures to Resist the Effects of Accidental Explosions.  He is also experienced in applying the ISC Security Design Criteria For New Federal Office Buildings and Major Modernizations Projects and the new 2010 ISC Physical Security Criteria for Federal Facilities, and the 2003 GSA's Progressive Collapse Analysis and Design Guidelines for the New Federal Office Buildings and Major Modernization Projects.
Mr. Montalva can be reached via email at  Arturo@StoneSecurityEngineering.com or telephone at (646) 649-3169.