Stone Security Engineering, PC is pleased to announce the arrival of our newest Project Manager:  Arturo Montalva, P.E.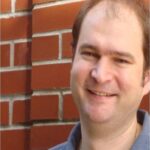 Mr. Montalva is a licensed professional engineer with a background in mechanical/structural engineering and in-depth expertise in the area of linear and non-linear structural dynamics. He specializes in the areas of blast and structural analysis and design, progressive collapse analysis, and finite element analysis.
Mr. Montalva is experienced in DoD ATFP Minimum projects, DoD projects involving higher threats and levels of protection, new and retrofit GSA Federal Building and Courthouse design and analysis, blast vulnerability assessments for child care centers and California state courthouses, new Airport control tower design, progressive collapse analysis for GSA and DoD facilities, and peer review of blast analysis for an international non-governmental headquarters.
Mr. Montalva is well versed in DoD governing documents such as the UFC 4-010-01 DoD Antiterrorism Standards for Buildings, UFC 4-023-03 Design of Buildings to Resist Progressive Collapse, and the UFC 3-340-02 Structures to Resist the Effects of Accidental Explosions.  He is also experienced in applying the ISC Security Design Criteria For New Federal Office Buildings and Major Modernizations Projects and the new 2010 ISC Physical Security Criteria for Federal Facilities, and the 2003 GSA's Progressive Collapse Analysis and Design Guidelines for the New Federal Office Buildings and Major Modernization Projects.
Mr. Montalva can be reached via email at  Arturo@StoneSecurityEngineering.com or telephone at (646) 649-3169.